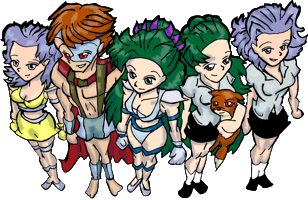 All images are copyrighted and may not be used without permissionfor any reason. Just ask me!
Resolution Independent! 640x480, 800x600, 1024x768 or whatever! (I hope.) Currently works in IE & Opera. Still working on getting it right in Opera/Mozilla!
Pretty Magic is hosted on Keenspace, a free webhosting and site automation service for webcomics.